EAN: 4250446804557
Product description:
--Bluetooth 4.1 and USB interface works with Windows OS, Android, Mac OS, iPhone and iPad.
--Hico and loco: all compatible (300~4000 oe); Three Tracks: track 1,2,3; Functions: read, write and erase; LED indicator, applicable and full support for ISO 7811-6 standards.
--Safety: Built-in over-voltage, over-current, leakage, short circuit and anti-interference protection module.
--High-grade unique portable design, makes it look elegant when put it anywhere.
--Free Software For Windows 98/2000/XP/Vista/7/8(32&64), MAC OS, iOS and Android.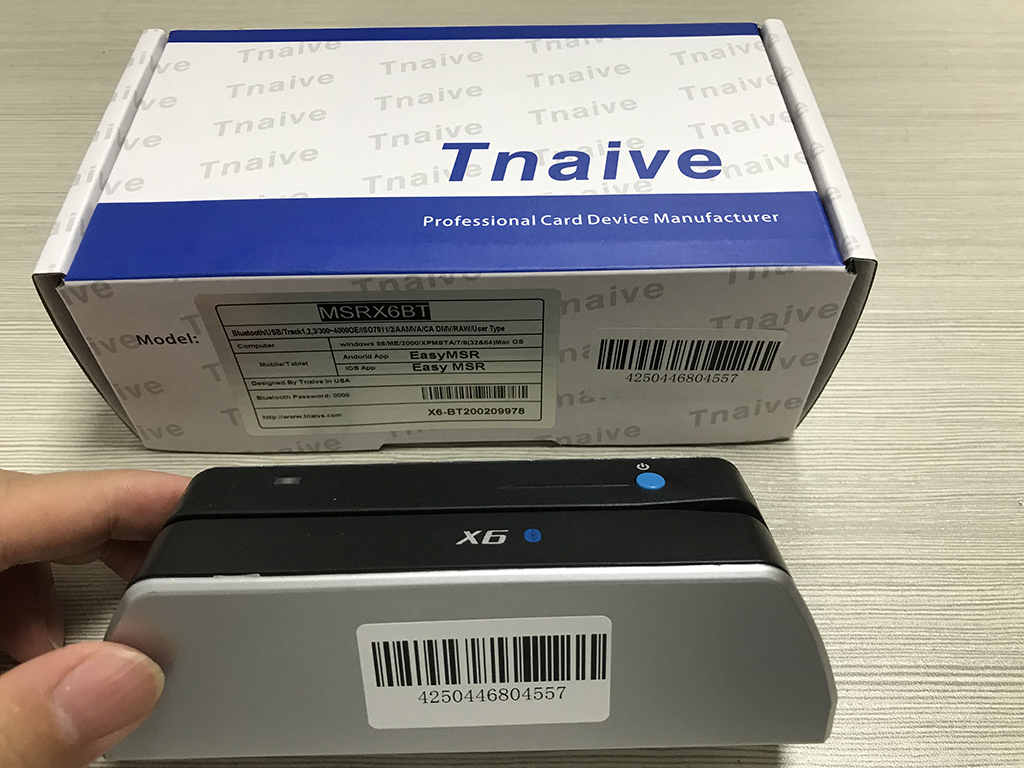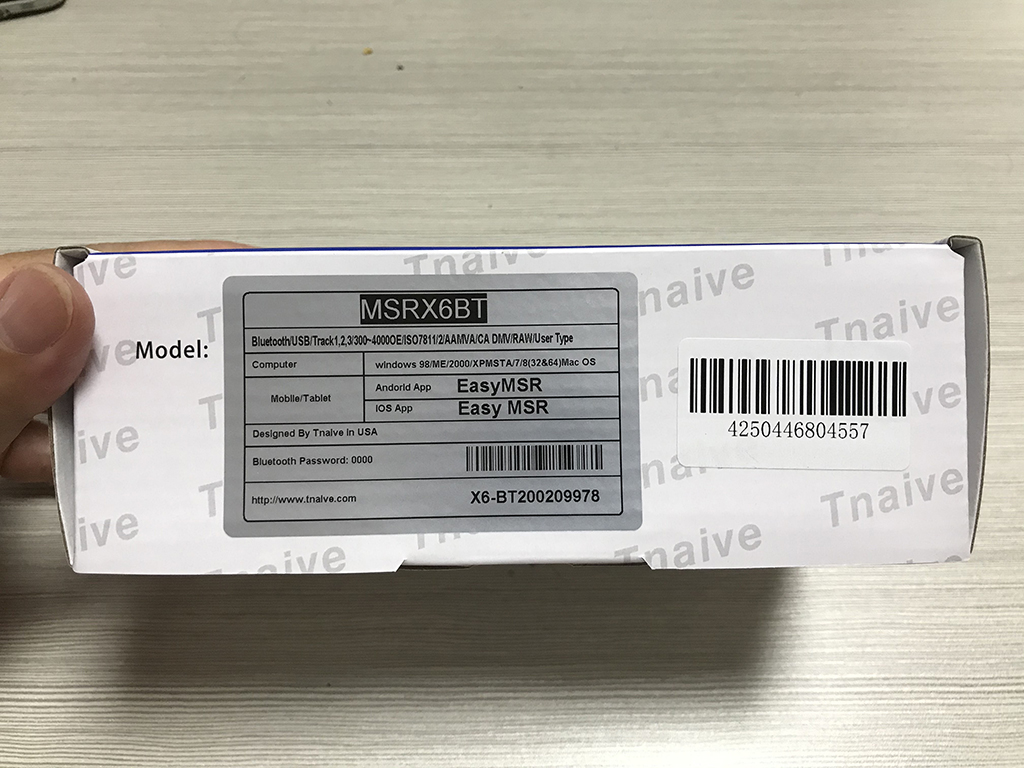 Product Description:

X6(BT) Bluetooth Hico 3 Tracks Swipe Card Reader Writer Encoder


Compliant Systems: Windows 98/2000/me/xp/vista/7/8 (32&64), Mac OS, iSO and Android
Free Software For Windows, Mac OS. Paid APPs for iOS(iPhone&iPad), and Android
Functions: Read, Write, Copy
Erase Standards: ISO, CA DMV, AAMVA, RAW
USER TYPE Tracks: Track 1, 2 & 3
Hi-Co&Lo-Co: All compatible (300~4000 oe)
Interface: standard USB and Bluetooth
Bluetooth matching key: 0000
Works with computers and mobile/ Tablet
Power supply: by USB or built-in rechargeable battery
Operating instructions: LED
Swipe: Manual, single direction
Size: 5.5*1.6*1.6 inch (140*42*42 mm)


Package Includes:
1 x X6(BT) Card Reader Writer
1 x USB cord
1 x bluetooth dongle
1 x Software MINI CD
20 x Blank Cards